Igor Losik is a media consultant of the Belarusian branch of Radio Liberty, blogger and creator of the Telegram channel "Belarus of the brain". On June 25, 2020, a search took place in Baranavichy in the house where Igor lived with his wife Darya and daughter Paulina. After that, the media specialist was detained and a criminal case was opened under Article 342 of the Criminal Code "Organization of unsanctioned events and participation in them". Human rights activists recognized Igor Losik as a political prisoner.
On December 15, 2020, Losik was indicted with new charges: under Part 1 of Article 293 of the Criminal Code "Preparation for participation in mass riots" and Article 130 of the Criminal Code "Incitement of hostility or discord". Then, as a sign of protest, Igor Losik declared an indefinite hunger strike, which lasted 42 days. A year later, on December 14, 2021, the closed-door trial in pre-trial detention center No. 3 in Homiel sentenced the political prisoner to 15 years in a medium-security correctional labor facility.
After the announcement of the verdict, Igor's wife Darya Losik recorded a video message to Aliaksandr Lukashenka. In the message she said: "Let's meet and I will tell you what our family has gone through because of your subordinates, what it's like to endure two hunger strikes of my husband, to find out that he tried to commit suicide right in front of the eyes of one of your so-called investigators… I'm not going to run away and hide abroad. Prove to me that you are not a coward."
Darya Losik was detained on the morning of October 18, 2022. The law enforcement officers came with a search at eight in the morning, when Darya and her four-year-old daughter were asleep. According to the case materials, Darya Losik was interviewed by "Belsat," which has been recognized by the authorities as an "extremist entity" since November 3, 2021. In the interview Darya allegedly "positioned herself as the wife of a political prisoner, as well as gave a personal negative assessment of the state authorities, whose competence includes the implementation of criminal prosecution and justice. At the same time, she said that her husband had not committed criminal offenses and was convicted illegally. She urged relatives of other convicts to follow her example.
Darya was kept in a pre-trial detention center until the hearing. Human rights organizations also recognized her as a political prisoner. On January 19, 2023, the court sentenced the woman to two years in a low security prison. Her daughter Paulina now lives with Darya's parents.
Darya and Igor are from the city of Baranavichy. They met in 2009 in the social network 'VKontakte', and got married in 2013. Igor was educated as a foreign language teacher, but he did not work in his specialty. Darya is an economist by specialty. Before the birth of their daughter, she worked in a medical outpatient clinic.
We were told about Igor and Darya Losik by their colleagues and friends.
"He wouldn't join us for hanging out, but he would go home to Darya"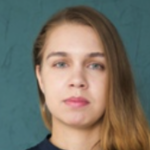 Anastasija Piliuhina
Marketing and SMM Consultant
– I have been following Igor's projects since 2012. He was one of the first to start developing SMM in the media. It was a completely new and unknown field. We met in person in August 2015, when Mikalai Statkevich was unexpectedly released. When Statkevich and his wife Maryna Adamovich went home, my colleagues and I went to a bar on Kastrychnitskaya Street. Igor impressed me that day: he got off the trolleybus with us, but mentioned that he wouldn't join us for hanging out because he had already fulfilled his plan for the day — meeting with Statkevich. He would rather go home, to Darya. He always took care of Darya and Paulina. When their daughter was born, Igor and Darya were glowing with happiness.
We communicated with Igor mainly about work. He is a very responsible person, who follows everything that happens in the media market and keeps track of the latest trends in the world. He and I have a very similar worldview. In 2018, we defended Kurapaty forest together. He was sure that there should be no restaurants and places for rest in those places, although he likes to eat well. I remember how we went to have lunch together and talked about what to do if we were detained. Igor said that it is impossible to give away anyone. I am not surprised that he didn't say anything bad about anyone.
Once we were traveling by train together: Igor — to Baranavichy, and I had to go further. Before his stop, some not-so-sober people came and sat next to me. And while I was riding, Igor was constantly in touch with me and asked how I was doing there.
Igor really liked to listen to the concert of the Ukrainian band "Okean Elzy", which was performed at the "Minsk Arena". He also loved "Brutto" and "Lyapis Trubetskoy". Some of his drawings remained in Belarus, and surprisingly, they were not confiscated during the search at my place. I really want them to wait for me in Belarus. We corresponded until the beginning of 2021.
When I felt sad, I used to buy broken iPhones and iPads and fix them. And I wrote about it to Igor. When Daryа's iPad broke, Igor wrote to her to contact me. He always cared about his wife and daughter. Igor asked me and other people to organize a surprise for Darya's birthday. Her place was filled with flowers then.
When Igor was detained, Belarusians themselves printed stickers and posters with Igor's photographs and hung them up. He was deeply touched by this support.
"Hooray, Losik is back from vacation, everything will be OK now"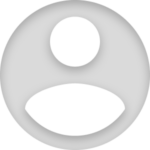 Ales (name changed)
Belsat journalist
– I got to know Igor at work at 'Radio Liberty.' At first, I didn't immediately realize that this modest guy was The One who is from 'Belarus of the Brain.' He is nothing like the image from social networks; he is a real person. He loves Belarus, justice, and his work, and he loves his wife and daughter.
Igor didn't like to draw attention to himself in real life. He enjoyed sharing technical curiosities — of course! But talking about himself was something he reserved for only the closest friends. It seems to me that he would have simply wanted to live a normal life in a normal country, working in a non-public 'tech' job. But the fact that a normal country even didn't exist made him mad.
I tried to start writing something to him a hundred times, but nothing came out that could theoretically bypass censorship. I wanted to tell him so many times: 'Dude, you won't believe what's going on here. I wish you could see it with your own eyes.' But even when I attempted to write something unrelated to public and political events, it turned out to be considered 'extremism.' Only once, when I had the opportunity to pass a message through someone else, I wrote a 'wall' of text and asked them to convey something to him. At that time, Igor was on a dry hunger strike. I just can't remember exactly what I wrote, but the main thought was: 'Survive, come back, you deserve a normal life.'
Our last meeting was before the pandemic — just an unremarkable encounter at work. He either waved to me and went to do his business, or he said something like 'you have [numbers], and we have [links].'
There are people who work in an unknown capacity, doing unknown things, but without them, everything falls apart at work. So, it's better not to disturb them with anything more than small talk. That's why my main warm memory is: 'Hooray, Losik is back from vacation, everything will be OK now.'
"Darya has a lot of straightforward love for herself and for life"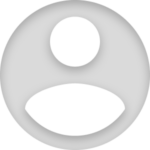 Volha
a friend of Darya Losik
– The question of what kind of person Darya is, is asked all the time. And I don't know how to answer it. I have a lump in my throat because I remember the jokes we share, the way she fixes her hair, the stupid songs we sing. Darya is a person who is good to be around. What do we have friendship for? Pleasure. We are united by a sense of humor, a similar attitude to life, to music, to clothes.
Darya is free and independent, and that makes her very attentive and caring to those she loves. Our thousands of ways to tell each other "I love you, I'm with you wearing plain and warm clothes". Buying each other funny socks, saying "text me when you get home" or "how many energy drinks can you drink, you tell me".
In my first telegram in the detention center, I asked her where to buy a hoodie like that. And there's so much about us in it. She found out that I saw the video after the detention. She knows that I managed to keep some kind of composure. And in her only email, she answered where to find a hoodie like that.
Darya likes speed; she drives calmly and confidently. Her and Igor's apartment is very cozy, it is evident that everything was chosen with love for themselves and for the right place". This apartment was organized by people who are happy to be together."
I don't know anyone who loves and knows about running shoes as much as she does. What is Darya wearing now in the detention center? Of course she's wearing her running shoes. It hurts unbearably to know that this is not simple stubbornness, but a desperate desire to preserve her identity. In Darya's case, it manifests itself like this.
Darya's priority was taking care of Igor and giving him constant attention, no matter what was happening. Everything that could be done, and a little more. It was obvious to everyone, and now she is doing time just for that. Attention to the little things: the food Igor loves, paying attention to the correspondence schedule. While the trial was in progress, she knew on a daily basis how he was doing. After being transferred to the low security prison, she was nervous if a letter didn't arrive on time. Speaking about him wherever possible was also a matter of concern.
Outside the pre-trial detention center, Darya gathered people around her who needed help: to tell someone how to write a statement, to help someone to unwrap candy canes. Darya never divided people by the reasons they got to the center, and she answered any questions. Her straightforward love for herself and life makes her attractive. Swoosh — she dashes into the visiting room in the pre-trial detention center, and someone's face definitely brightens up.
There are no letters; now, there is correspondence only with close relatives. The fastest are the postcards that Darya signs for Paulina. Paulina is starting to take an interest in cosmetics and enjoys doing hair for herself and others. Additionally, she has a passion for drawing and modeling.
---
9 жніўня 2023 года
Terms and conditions
Partial or full reprint is permitted subject to following terms of use.
An active direct hyperlink to the original publication is required. The link must be placed in the header of the reprinted material, in the lead or the first paragraph.
Reprints, whether in full or in part, must not make changes to the text, titles, or copyrighted photographs.
When reprinting materials from this page, attribution must be given to the Press Club Belarus "Press under Pressure" project, collecting evidence of repression against independent media and journalists in Belarus.