November 15, 2021 marked a year since Belsat journalists Katerina Andreeva (Bakhvalova) and Daria Chultsova were detained. They were sentenced to two years in prison for a live stream from the 'Square of Changes' in Minsk: the court considered live streaming of events 'coordinating protests'.
Katerina and Daria were recognized as political prisoners.
On April 7, 2022 Katerina's family became aware that a new charge had been brought against the journalist: «treason against the state». The trial was held in closed session. On July 13, 2022 the Gomel Regional Court found Katerina Andreeva guilty and sentenced her to eight years in a penal colony.
On September 3, 2022, Daria Chultsova was released from the Gomel women's colony No. 4. The journalist has completely served her sentence.
We are telling the journalists' stories together with their relatives, colleagues and friends.
«She is trying not to let prison in»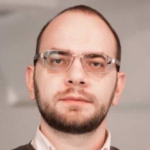 Ihar Ilyash
journalist, Katerina Andreeva's husband
I fell in love with Katya when I felt we were in tune, had the same rhythm of life. She has an unlimited feeling of inner freedom. Our first date almost ended with detainment: after we left the coffee shop Katya suggested we should go to one of the election stations [events took place at the time of 2015 election]. And someone called the police there. When we left the police station, we laughed aloud.
Each new stage makes our relationship even deeper. It feels like we stay in the world created by our love. Even during our meeting at Valadarka we laughed and joked a lot.
Katya doesn't complain about health or emotional pressure. It seems to me she is in a calm state now; it's reassuring that she will hold on and will complete this journey honourably.
We both feel morally exhausted, though. Imprisonment is a great daily challenge. You should resist anger, resist letting prison inside your soul. People in the majority of prisons are common criminals. Conditions there incubate the worst in people. That's why it is so important not to be influenced by the inmate relationship rules where people are enemies to each other.
But Katya is holding on. She is supported and loved by her family and me, she believes she did everything right.
She hasn't changed at all. I saw it during my long visit. She might have been reserved a little at first, but that's what's required of you in prison. And then all her emotions, mimics, gestures were just as they were outside prison.
Yet even though she is a very honest person, she has to wear masks. It is impossible to be the same in prison as you were when you were free, people won't understand. Katya is very open, friendly, willing to help people, and share her thoughts and feelings. All those things are impossible there.
It is prohibited to speak about daily schedules in all the prisons. I only know that Katya works at a factory in shifts and at all other times, they are sent to clean the premises or the prison territory or to the kitchen to sort potatoes.
She started training as a hairdresser on September 1. Katya honestly says she used to have all the free time at the pre-trial detention facility to write letters and now she can't. She's lucky when she can write two letters a week.
I am busy, as well. Work, errands help a lot to get through all of this. Sometimes I only sleep for four hours.
When I last saw Katya during my long visit in August, she lost weight but didn't look sick. I know she stopped having allergy episodes.
We have three main channels of communication: lawyer, letters and Viber calls. Yes, there is such an option in Belarusian prisons now. These calls allow to see and hear Katya for at least five minutes a week, to know how she's doing. And our letters are for our thoughts, discussions, feelings.
What are we going to do when Katya is released? I think first of all, we will look at each other and talk a lot. Be together, not even go anywhere outside. We will be feeling each other. And then we'll go on a trip across Europe.
«I can't imagine we have to hold on for another year»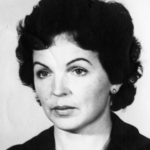 Alla Vaganova
archaeologist, Associate Professor at BSU, Katerina's grandmother
When Katya was born, it was a great happiness for our family, she was a long-wanted child. The atmosphere she grew up in can be called the atmosphere of Love with no exaggeration.
Katya was a curious child. I have a whole book of her sayings, 'from two to five years', so to say. Some of those sayings stayed with her in her adult life.
There is a photo in my husband's office, Katy's grandfather, which was taken in 1966 at the famous 'Boy and a Swan' fountain. When three-year-old Katya first saw it, she said, 'Ayla [Katya's name for her grandmother Alla Nikolaevna], grandpa, young nasekomovye!' (a distorted word, assumingly, referring to a Russian 'nasekomye' ('insects') – translator's note). It was probably the swan's wing that provoked such an association in her imagination. Anyway, our and Katya's letters now end with the words 'young nasekomovye'.
As a child, Katya showed an inclination to languages and at the end of school time, the ability to make independent decisions. She graduated from the Belarusian gymnasium No. 23 and was the only one to deliver a speech in Belarusian at her graduation. And at the age of 16 she entered the faculty of Spanish language at Minsk State Linguistics University (MSLU).
During her third year at the uni she decided to go to a small village in the Pyrenees, which was completely unexpected for us. She spent almost two years in Spain: worked with an ecological programme, taught Russian, English and Spanish to the immigrants.
And she thumbed down her way back across Europe. And on her way home, she participated in the People's Journalist contest and won one of the prestigious nominations which was again, very unexpected for us. That was when she decided to be a journalist. And she made her professional way all by herself even though genes must have contributed to that: Katya is the third-generation journalist on her grandfather's side.
We were worried for Katya very much watching her live streams. Many things happened: detainments, provocations… In August last year, it was incredible, we could hear explosions while Katya was streaming from Pushkinskaya. She was badly stunned by a percussion grenade. Some people helped her cut off the chase and hide in a flat. And she kept reporting from there, lying down on the floor. And grenades were exploding around and rubber bullets singing.
I pray for her to stay safe and sound, to handle it physically and emotionally. I haven't seen her since last November, it is very hard… Sometimes she manages to call from prison, but all such calls are supervised so you can't say all the things you wanted to. So we live from one letter to another… We calm down, but not for long.
Support from a lot of people — close and far, familiar and unfamiliar, colleagues and international journalist organisations — helps get through this ordeal. It feels indeed very good when even strangers express unexpected solidarity.
For example, when Katya's father was in hospital they asked him whether he was related to Katerina Bakhvalova. Or when an ambulance arrived once the doctors saw Katya's photo, recognized her. Or the constructors, once finished repairing the roof of our country house, refused to take any payment from 'Katya Andreeva's grandfather'. That's solidarity!
We don't lose hope for her earlier release. But I can't imagine we have to hold on for another year…
«She is like Joan of Arc»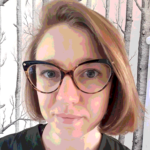 Volha Shved
new media specialist at Belsat TV channel
Katya came to Belsat to work in spring 2017. It was the time when protests of 'welfare parasites' took place, and I was in charge of organizing live streams. I was looking for people capable of live streaming events; the field was just emerging and there were very few professionals in it. I remembered Katya from RFE / RL streams and contacted her. She agreed to air it at once. And she's always been light on feet.
Her early days at the TV channel were tough: protests continued, we had to work sometimes without even a day off. So she did! In any setting: rain, snow, in a light coat.
Our viewers liked her a lot, sometimes watched only for Katya Andreeva. When she was detained, people commented, 'Katya is great, come one, we'll come and get you for Katya!' She is very lively, genuine, and emotional. People love her for that, she was always compassionate to the participants of rallies.
She never wanted to be an editor or an ordinary journalist, to sit at the office. Her calling is to work in the field.
Yet at the same time Katya is a skilled interviewer. She worries for her heroes. There was an article about a former KGB officer, and his father had a heart attack because of this story. Katya recorded an interview with the father, hung up the phone and started crying, 'I wrote an article which caused the man a heart attack.' She is very caring.
She wanted to work at crisis spots, such as Donbas, but I didn't let her at the time. After August 2020, she knew that airing any live stream meant not coming home in the evening. Nevertheless, she kept working. Obsessed and insane, she stuck her neck out.
For us, here, the highest recognition of your work is prison. It is our Pulitzer Prize. Belsat, certainly, lost when Katya was imprisoned. But now I'm thinking whether she could find herself in this new reality when one cannot be a reporter in Belarus. It would be very hard for her not to work in the field.
She is like Joan of Arс. I'm sure she will return to journalism after she is released. And write a book, of course!
«Dasha wanted to be a journalist since school years»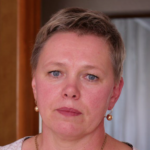 Natalia Terebilenko
Daria Chultsova's mother
I had a long visit to Dasha recently, it lasted 24 hours. I visited her in prison together with her sister. There is a room like a dormitory. Phones are not allowed, so I took several photos of Dasha as a child to entertain her and her favourite home clothes.
I wanted to take her home so badly! We cried all night, all three of us. But what's there to do…
Dasha wanted to be a journalist since school years, she had an inclination to writing. I didn't understand this for a long time: why was she drawn to this field so much? No one in the family does anything similar, we are rather ordinary physical workers: factory workers, drivers.
When she was in the 11th grade, she started to talk more about journalism. I considered it a joke. But she just stated the fact to me.
I could not accept her choice at first—I understood what kind of country we lived in. And journalists are targets, it's nothing like working at a factory. She worked at Belsat, so there was always close attention. She received fines; a district police officer was looking for her.
She is a truth seeker, she always wanted to bring truth to the people. I complained to her once after I returned from a hospital. She listened to me and then asked, 'Would you say all that on camera for me?' She could always find a topic to report…
When my daughter was detained I was not myself, I kept thinking about how she was doing behind those walls. It felt like I was there, too. It was very hard, I don't know how I managed to get through.
People supported us, especially Dasha's colleagues. I know that Dasha's fellow students collected a New Year package for her. And she mentioned later she was very surprised with such support.
We try to support each other within our family. Children are the most important for me. And I have changed in this past year. You seldom cherish what you have, but we are even more united now, we learned to notice important small things.
Dasha tried to train as a seamstress in prison, but it didn't work out. She is drawing posters instead, participating in contests, entertaining as best she can. For example, she participated in the Miss Autumn contest, she recited Karatkevich's poem in Belarusian. She said, 'I had a terrible stage fright, but it was nice, everyone praised me.'
It is so gloomy there, a complicated regime which gets reflected on one's psyche. It is important to hold on, to find strength inside to keep your self and your health and to return home a whole person.
Dasha is sending greetings to all her colleagues and good people. She is grateful to everyone supporting her with words or deeds and she remembers everyone.
«I can't get used to the impossibility to write»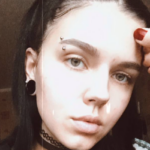 Milana Minchukova
Daria's friend
Our mothers were friends so we almost grew up together. And now we are still friends despite our different situations.
Dasha is a precious person to me, a very good friend. She is kind and sympathetic, always ready to help when it's needed. She is also purpose driven.
She's had an amazing feature since childhood: she would think of something but wouldn't say a thing before it's done. The same happened with her profession. It was obvious she liked it. She used to work all the time, read, and study something. She used to say, 'I like it! I like sleeping for four hours, studying everything, diving deep into a topic.'
I learned about her detainment from my mother and I was shocked. It was extremely hard to believe. It was terrible because we were just texting and then she suddenly disappeared. One day, two days, and then the news broke.
One piece of information contradicted the other, there were some bogus stories about everyone to be released. Parents rushed there and waited. I still can't believe it, it's so unfair! I can't wrap my head around the idea that these things are actually happening, people get shut, intimidated.
It is very hard for me to have no contact. I am quite used to not seeing each other: we lived in different cities after finishing school. But I can't get used to the impossibility to write. My letters don't reach her and I have only received two letters from her. We keep in touch through Dasha's mother.
I know she will continue journalism after she is released. She has only got more sure about her strength after all the events. I remember photos from the court where they were smiling from behind bars. I knew back then, Dasha's holding on.
I honestly don't know how our meeting after Dasha's release would go. We would probably laugh insanely at first and then talk a lot.
If Dasha stood in front of me now, I would tell her, 'You're doing great.' She made her choice and has no regrets whatsoever. She is overcoming all the obstacles bravely, she is an incredibly strong person.
«She was interested in ordinary people's problems»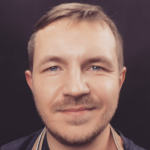 Mikhail Arshynski
Daria's colleague
I have known Daria Chultsova for several years. We met for the first time at some event in Mahiliou, where we both lived at the time.
Dasha studied at the Faculty of Journalism of Mahiliou University and was always interested in social and political life. This engagement was the very thing that distinguished her among her fellow students. She was interested in what happened around her.
I think it's not much you can learn about your profession at the university, you have to work and train. So Dasha started to develop in journalism already while studying. Yet her true path in the profession started with our joint work for Belsat in the early 2019.
She was interested in ordinary people's problems. We often had stories about a leaking roof or holes in asphalt, all the usual every-day issues.
Some people are born to do certain things. That can be said about Dasha: she is a 100% natural journalist. She chose this path herself even though her family tried to talk her out of it. Dasha is devoted to her work so much that, I'm sure, she will return to journalism once released.
Was Dasha prepared to be imprisoned? I doubt it is at all possible. I went through this myself when I was arrested for 10 days. The longer a person is imprisoned, the more their understanding of the world is changed. It is an incredible experience, yet I wouldn't wish anyone to have it.
Dasha knew what it is like to work as an independent journalist in Belarus. We went through courts, fines for working without accreditation and she was always calm, ironic about these circumstances. So I know she takes this prison term bravely. I am proud of her.
---
12 лістапада 2021 года
Terms and conditions
Partial or full reprint is permitted subject to following terms of use.
An active direct hyperlink to the original publication is required. The link must be placed in the header of the reprinted material, in the lead or the first paragraph.
Reprints, whether in full or in part, must not make changes to the text, titles, or copyrighted photographs.
When reprinting materials from this page, attribution must be given to the Press Club Belarus "Press under Pressure" project, collecting evidence of repression against independent media and journalists in Belarus.