Valeriya Kastsiuhova is a political scientist, analyst, founder, and editor of the Nashe Mnenie (Our Opinion) expert community website, and editor and author of the Belarusian Yearbook monitoring expert group. On June 30, 2021, KGB searched her home and detained her. Valeriya has been held at the pre-trial detention centre in Minsk ever since.
The political scientist is being accused of calls to actions aimed at causing harm to national security and of conspiracy to seize power. There's scarce information available about the case against Valeriya Kastsiuhova, all persons involved have signed a non-disclosure. Human rights defenders recognized her as a political prisoner and Member of the Swiss National Council Stéfanie Prezioso became her 'godparent'.
On 17 March 2023, Judge Dina Kuchuk found the political prisoner guilty of previous charges and of inciting social hatred or discord. The political scientist was sentenced to 10 years in a penal colony. The trial was held behind closed doors.
Valeriya's story is told by her family, friends, and colleagues.
«She is a fatalist who, nevertheless, believes in the freedom of choice»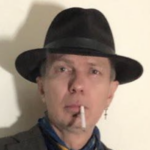 Anatoly Pankouski
political analyst, PhD, Valeriya's husband
We met each other in 1997 when we both attended English language courses. Valeriya had just quit Radio BA. She was fired after the 1996 referendum, to be precise. After that she worked as an editor in the Dorozhny Put (Road Way) newspaper, replaced me at Belaruskaja Dzelavaja Hazeta (Belarusian Business Newspaper) and worked there as an editor of the international section for several years.
Nashe Mnenie project started in 2003. It was co-organised by Aliaksandr Fiaduta and my namesake Siarhei Pankouski, a political scientist, political strategist, writer, ex-dean of the European Humanities University in Minsk.
I was completing my doctoral studies at the time and Valeriya and I used to write for Nashe Mnenie. After a while, Siarhei Pankouski offered to moderate the website and we started to help the project in a more active way. In 2009, after Pankouski died, Valeriya became editor-in-chief of the website.
Valeriya can be named the actual creator of Nashe Mnenie: she changed the website significantly. It was an electronic almanac initially and she turned it into a weekly edition of serious analytics. The website was qualified as an expert one: few journalism, many policy papers, academic articles.
This work continued until June 2021 when Valeriya was arrested. Now the Nashe Mnenie website is blocked and passive.
In 2011, Valeriya was awarded the Sviatlana Navumava award as the best analyst of the year.
And in 2008, Valeriya and I started to collect and edit the Belarusian Yearbook, a collection of observatory and analytic materials on the development of the situation in Belarus. The latest issue was published on the Nashe Mnenie website in December 2021.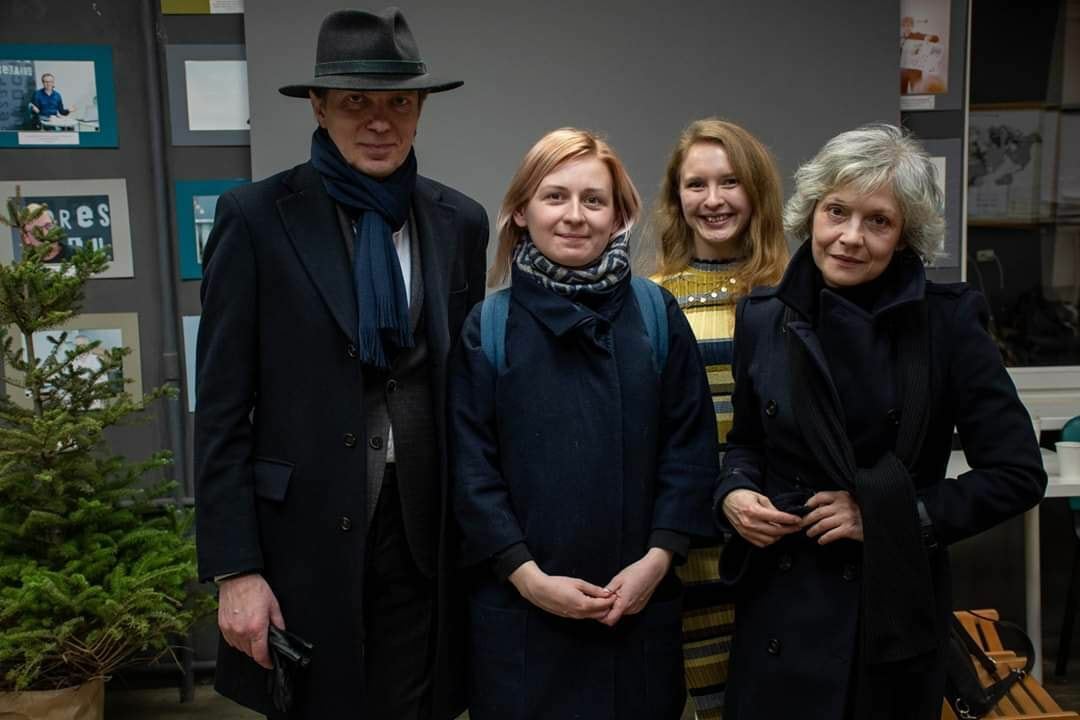 «The main talent is to gather a bunch of people smarter than myself»
As Valeriya herself used to say, her main talent is to gather a bunch of people smarter than herself. She is a brilliant organiser, she knows how to maintain the spirit of the community. Professionally she is a strong analyst and manager, the soul of the expert community, one of its leaders acquainted with everyone.
I would like to highlight Valeriya's analytical skills. She is talented in combinatorial, multi-factor analysis. When the pandemic outbroke Valeriya told me it was the beginning of an apocalypse of a kind, that there would be protests and that the lockdown would cause tensions in the society and may result in a large war in the region, probably with Ukraine. It was important that this position was not an intuitive one, but a weighted and informed one: Valeriya explained to me the reasons for such events in detail.
She is a far-sighted editor, no doubt. She can provide each author with key trends to pay attention to, things to highlight in their texts. Valeriya's colleagues who are more professional in their respective fields than she have always taken account of her opinion, recommendations.
In addition, her pronounced leadership qualities. Yet she is a gentle person at the same time. There's probably nothing characterizing a person as good as their social environment. Valeriya has always had a lot of friends, many of whom support her today, are her pen mates.
She has always been tolerant of other people's (and her own) vices. Life is tragic and people were created for anything but happiness – that would be Valeriya's typical position. She is a stoic and a fatalist who, nevertheless, believes in the freedom of choice and the responsibility it entails.
Clever but not cynical, generous but not a spender, cold-blood but not insensitive, gentle but nor weak, independent, friendly – all these describe her. She can remain calm in a critical situation, but it is mainly due to her butterfly mind, as she often describes herself.
Valeriya has looked after her disabled father in recent years. After she was arrested, it became clear he would not last long alone. He died on December 5, 2021 at the age of 80, but Valeria was told about it much later.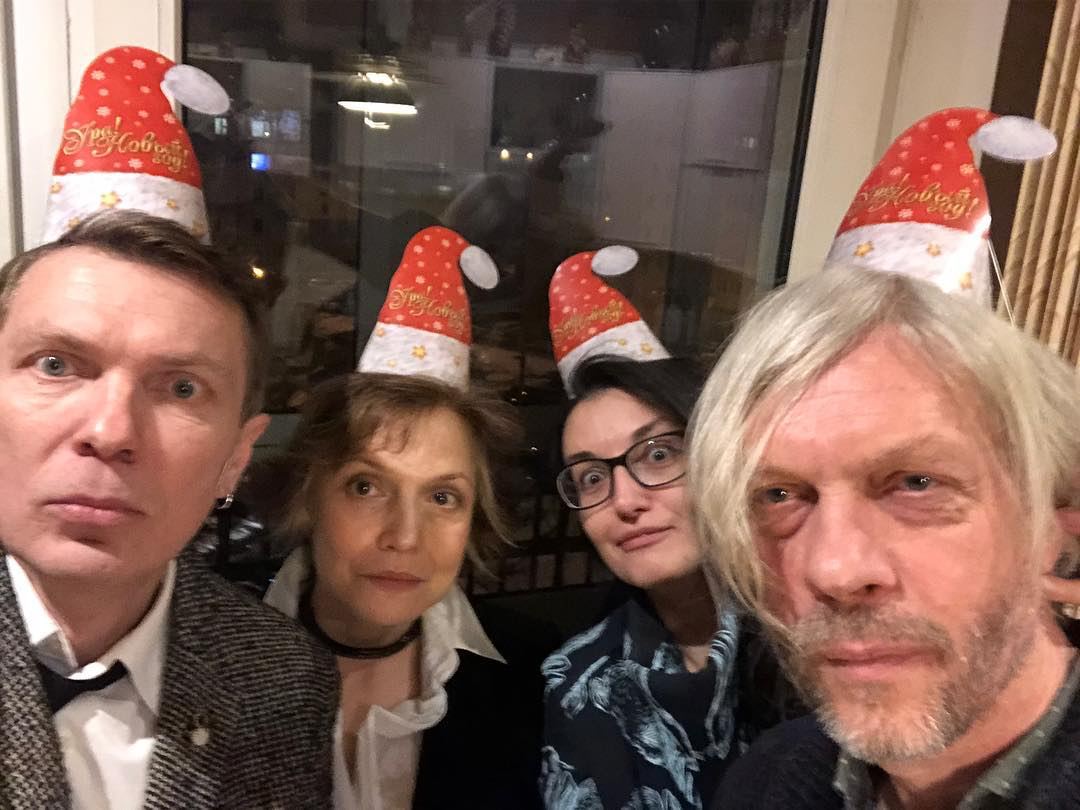 «Why didn't you leave?»
Valeriya suspected they would come for her. When Tatiana Kuzina was detained [a political prisoner, expert of the BIPART research centre] she said, 'That's it, they would come to us now.' And when Aliaksandr Fiaduta, Valeriya's friend, was detained in Moscow it was clear she would be detained soon as well.
After a search in our flat, they took all the equipment and detained Valeriya. KGB officers asked her, 'Why didn't you leave?' And she said it was her principled decision to stay.
These authorities are persecuting those who think differently and are trying to silence them, make them move abroad. Uladzimir Mackevich and Valeriya are two different people, but they both are an inconvenience. Just as the independent media, Telegram channels. The regime requires servile loyalists, conformists. Anyone who doesn't fit the 'obedient Belarusian' pattern is inconvenient for the authorities. Valeriya most evidently doesn't. And she's an active media person.
She is in a better mood than many of us; she is supporting us from behind bars. Many letters are not delivered, unfortunately. We often pass information through the lawyer. She is interested in culture on the other side of the wall, asks to describe films to her, to send synopses.
We had a dialogue once:
– Do you think anything will change?
– Everything will change dramatically.
– But will we survive it?
– This is the big question.
«I learned professional approach from Valeriya, as well as being an easy person»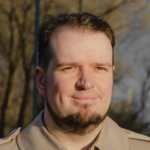 Vadzim Mazheika
analyst of the Belarusian Institute for Strategic Studies (BISS), journalist
Valeriya and I started to work closely around 2019. We first met when I wrote for Nashe Mnenie website and later co-organised expert analytical clubs. So we communicated almost every day.
I have only the best impressions about Valeriya. First, as a professional because she really approaches anything and everything in a professional and responsible way. She has never given any forecasts or comments on the topics she wasn't good at, she didn't think it was right to speak about something she didn't know.
Second, I'm impressed by her organizational skills because Nashe Mnenie wasn't just a website publishing texts. It had a feeling of mission to improve the expert community in Belarus. It was obvious it was important for Valeriya. She was well acquainted with everyone in the expert community.
I learned a professional approach from Valeriya, as well as being an easy, sane, generous and brave person.
We both go to sleep late. Valeriya is a person I could discuss something with at three in the morning. It was a great satisfaction because everyone is usually asleep after one in the morning. Valeriya was happy to talk. And then a habit appeared to talk about life, politics, to share a coffee.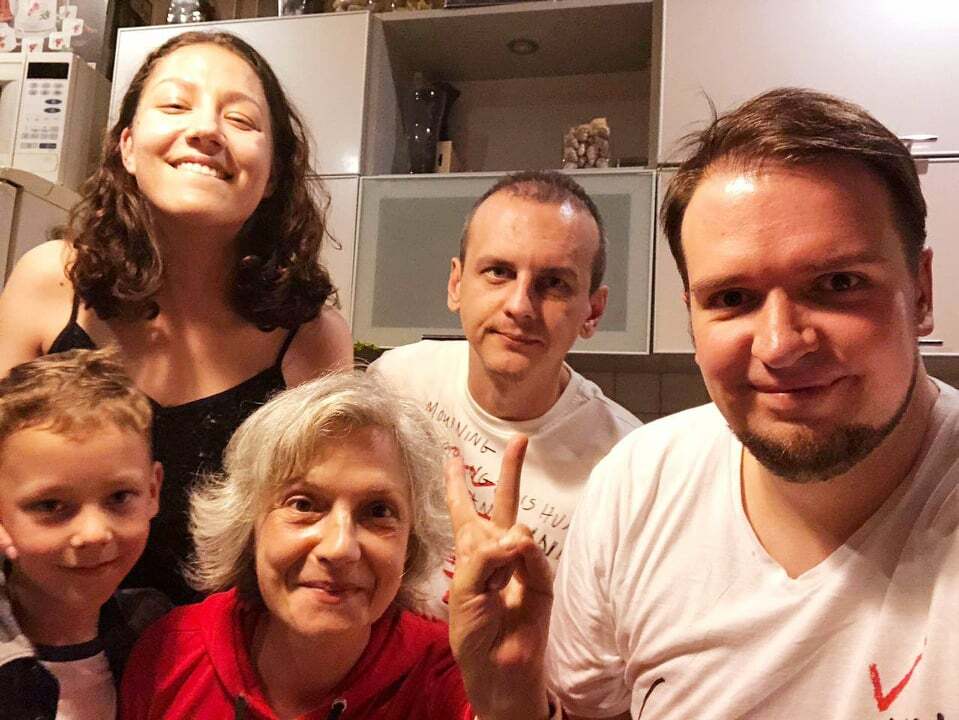 «Valeriya is not a person to put pressure on»
Strength is Valeriya's very distinguished feature. She is a truly strong person. Even when they detained her I knew that unless something happens and they break her in the first hour the system would most likely break its teeth over Valeriya. She is not a person to put pressure on.
Valeriya has never been fond of gender agenda but I think she could be an inspiring example. A strong woman, a professional in continuous development which nobody can impede.
She is also very young. Almost the youngest of all my adult acquaintances. And it's not about age or appearance. Valeriya is very much like a good friend. This internal youth is very important. She is young, active and it's wonderful.
If I met Valeriya now, I would take her to the best coffee shop. She loves coffee and I know how she misses a good one in prison. I would also tell her how much I miss her. How much I miss the opportunity to discuss things with her, ask for advice, listen to her forecasts. To show her one of my texts for her to say whether it is a good one or not, whether it needs reworking.
I can see from our letters that Valeriya's spirits are high. Once we neglect all the household things there are only high quality expert forecasts. She is also interested in discussing culture, films, music.
And I can see how much she is interested in the development of the expert community. I remember how at a certain point, information reached her that all the things we have done are working. And she wrote she was happy. It helps.
«Valeriya has an absolutely unique political intuition»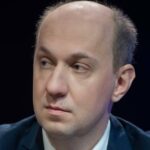 Andrei Parotnikau
head of the Belarus Security Blog analytical project
We met in 2012 and worked within Nashe Mnenie and Belarusian Yearbook projects. Valeriya is a person with an absolutely unique political intuition in terms of event comprehension.
She is an experienced political consultant capable of building political concepts and a system of implementation.
A good intuition is one of her main features. She sees long-term trends, accumulates information.
As to the reasons for the case against Valeriya, they may be multiple. Independent analytical institutions are the most open field to be tracked and analysed. In the situation when the regime faces economic difficulties the authorities might not like, even on the industry-wide level, that someone is telling the truth. There is also a factor of personal revenge. Some governmental officers are irritated by an independent evaluation from an expert.
«We have a silent pact to protect each other»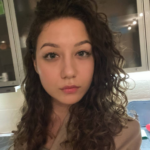 Anastasiya Kastsiuhova
Daughter
Mama has a very life-affirming temper. She keeps it even in prison. She is a stylish woman with incredible taste, incredible sense of humour, she is very well-educated. I guess one of her most striking features is loving life in its diverse manifestations, the capability to focus on the good. Quite a rare gift I think.
Anytime anything happens in her life and there's a good and bad side to it she always looks at the good one. This way of thinking has determined the reality until June 30, 2021. Mama could always find people as joyful as herself, she has never complained, never been a victim, has never blamed anyone in her misfortunes.
Mama has a surgically precise mind. A dignified and honest attitude to other people. A very fine tuned system of moral coordinates. Not once has she offended anyone or did wrong. She has always explained to others what she was doing and why and she has kept good relationships even when she disagreed with a person on any issue.
I am especially grateful to mama for treating me like an equal, even as a child. Whenever I made mistakes, had problems at school or university due to bad marks or missed lessons she has never scolded me or punished me. There was no Soviet disciplinary parenting in our family when you are loved only when all your marks are the highest and not loved when they're not. Mama gave me the opportunity to realise my own mistakes, to answer the question whether it was necessary or not, to be accountable for the consequences. Yet she has always been there for me and I could ask her for advice or recommendation.
I am absolutely certain about mama's love for me, I don't need to earn it, do or prove anything. I am lucky to have such a mother. I see the relationships my friends have with their mothers and mine is the best model of all. Mama raised me in the environment of freedom yet taught me to take responsibility for my actions. I grew up surrounded by my mama's fantastic friends, clever and interesting people.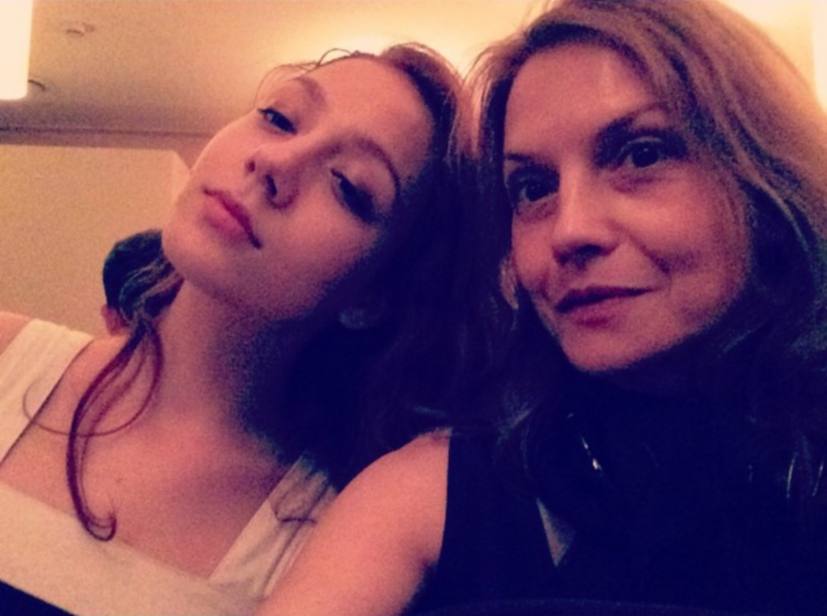 «Mama is my Wikipedia and Google on the political situation in the country»
Mama's field of expertise is Belarusian-Russian relations. Many media, experts asked her for her authoritative opinion. Mama is known and respected in the expert community.
I went to her when I couldn't figure something out. Mama is my Wikipedia and Google on the political situation in the country. I asked, 'Explain to me what does this mean? What would happen next?' And she usually explained, very calmly and in detail, 'Look, this is nothing and this is actually a reason to worry. This is this and that is that.' Everything fell into place after talking to her, everything became clear.
«This is my home, I don't see why I should leave»
Mama understood she would be detained and it was only the question of time. It was the case when you know the risk is high but you agree to live with it.
She decided she would not leave the country even though she had an opportunity. She said, 'It's my home, I don't see why I should leave. If they have any questions, let them come. I have nothing to hide.'
Basically, that is exactly what happened. She really has nothing to hide. I think the fact that she has been at the pre-trial detention centre for so long without a trial means they cannot find what to accuse her of. Because mama gave public commentaries to the media. She's an expert who didn't call anyone to anything, but only analysed the situation and made forecasts.
She's being accused of the things totally unrelated to her work: calls to seize power, conspiracy. It is ridiculous because conspiracy is something political elites can do and mama is not a member of it. I don't know why they decided to incriminate these things. The logic of our security services is completely incomprehensible. I assume they live by the 'check the box' principle. The more you put in prison the better you did.
They had to invent who to accuse for conspiracy and the development of the protest strategy, so they looked for political scientists, analysts. And they took those who remained in the country at the time. Those were Kuzina and my mother.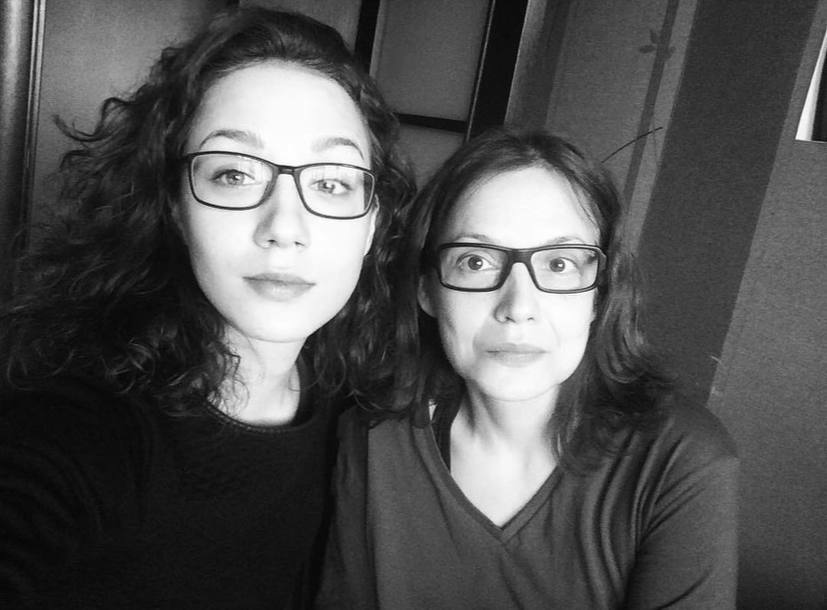 «She manages to support me from prison»
I'm impressed by mama's good temper, her self-confidence, confidence about tomorrow. Together with her cell mates they organise events, lectures, stand-up events, plays, draw something. I think after sharing a cell with them one can earn another higher education.
Mama manages to support me from prison when I'm in crisis, something bad is happening, when my spirits are down.
Yet no matter how much I want to complain I try not to load mama with my worries. She has a lot on her plate. We have a silent pact to protect each other. We write something inspiring, positive to each other. Although I understand perfectly well it's not that easy for mama: it is impossible to avoid the moments of sadness or frustration after spending such a long time in prison.
Mama predicted this war long before it started. They put propaganda on a lot in prison. And mama deconstructs the propagandist narrative. She learned to watch propaganda in a way to understand what actually happened and then translate it into a normal language. So, she continues working, analysing.
Mama and I discuss in every letter what it would be like when she is released. The first thing I'm going to do is hug her and cry a lot. And then we'll go somewhere and open a bottle of champagne at once, make wishes. That's a small tradition of ours. And then we'll lock ourselves in a room and talk, talk, talk.
Quotes from Valeriya's letters to her daughter:
'I have to say propaganda plays the role of criticising bourjois philosophy in the USSR. Since it is reactive and secondary it gives understanding of the major events it reacts to and since it's clumsy—how they happened and what was supposedly left outside the frame. However, I can't know all the details.'
'Optimism is not about everything being okay, it is about whatever happens we will get through.'
---
8 красавіка 2022 года
Terms and conditions
Partial or full reprint is permitted subject to following terms of use.
An active direct hyperlink to the original publication is required. The link must be placed in the header of the reprinted material, in the lead or the first paragraph.
Reprints, whether in full or in part, must not make changes to the text, titles, or copyrighted photographs.
When reprinting materials from this page, attribution must be given to the Press Club Belarus "Press under Pressure" project, collecting evidence of repression against independent media and journalists in Belarus.