Belarusian journalist Gennadiy Mozheiko was detained on October 1, 2021 in Moscow, but the circumstances of his detainment have not been made clear yet. On the night of October 2, his mother was informed he was at the pre-trial detention centre in Akrestsina Street in Minsk. On the night of October 5, he was transferred to the pre-trial detention prison in Zhodzina and at the end of December it turned out he was at the pre-trial detention centre No. 1 in Minsk.
There is speculation that Gennadiy's detainment is related to his note on Komsomolskaya Pravda website, about IT specialist Andrei Zeltser who died in a shooting with KGB officers and was accused of shooting one of the officers. Gennadiy included a comment from Zeltser's classmate in his note; in this comment, she spoke nicely about the deceased.
The note was published in the evening of September 28, 2021. The next day, September 29, the Ministry of Information of the Republic of Belarus blocked the website of Komsomolskaya Pravda in Belarus. On October 5, the Moscow-based administration of Komsomolskaya Pravda announced closing its office in Belarus.
'Incitement of racial, national, religious or other social hatred' and 'insult of an officer' are the charges brought against Mozheiko. Human rights defenders recognized him as a political prisoner.
The journalist's story is told by his friends and colleagues.
«We had a hashtag at the office, #eveningmozheiko»

Mariya Eleshevich
journalist
Gena [short for Gennadiy—Ed.] and I are not close friends, just colleagues. But his six months in prison turned out to be enough to remember things I would not pay attention to in other circumstances. How Gena asked to meet him just days prior to his detainment and I said, 'I'm not in the mood, let's postpone.' How he answered numerous silly questions no one else could and never complained.
When I started working at Komsomolskaya Pravda Gena had been with the paper for seven years already. There have always been topics which made it clear from minute one, 'Oh, this one is for Gena.' His topic was very specific: cars, aviation, military machinery and equipment. When Gena was working on something different and another journalist took over his topic Gena was bombarded with questions.
At the same time Gena could easily make a report from a festival—either Wargaming Fest with Offspring and Vopli Vidopliasova performing or Nashestvie.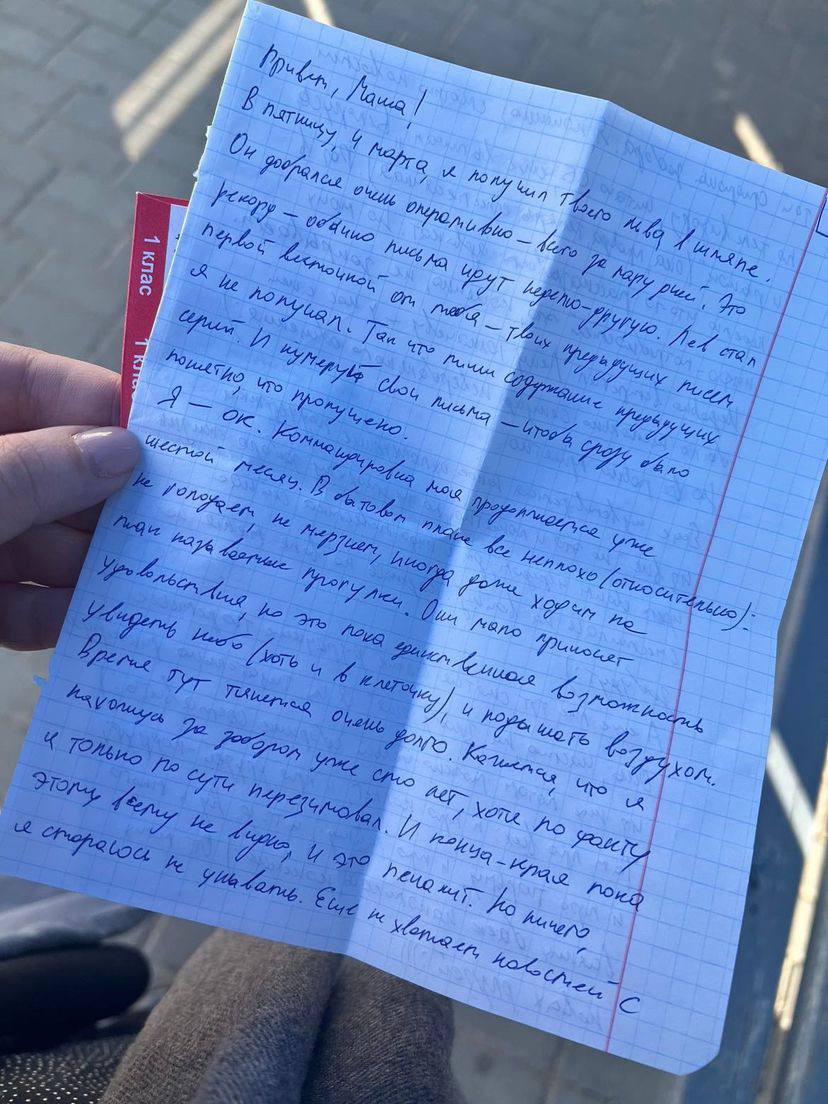 Gena is always calm. He would not respond to shouting by shouting. He doesn't get irritated because other people are not good at things obvious to him. I often turned to him when I needed to find suitable illustrations for routine news. I wanted everything to be precise even in small details, so I could ask, 'Gena, is it ok if I post this helicopter as an illustration here?', 'Gena, would this be ridiculous with this note?' And he would never say, «Have you ever heard of Google, Masha?'
We had a hashtag at the editorial office, #eveningmozheiko. Once a news break appeared after hours—at eight in the evening or one in the morning—it was often Gena who wrote about it.
Gena separates emotions from facts clearly. In 2020, on the day of one of the rallies, someone of his nearest was detained. So he wrote to our work chat that he would be unavailable for a while because he was at the District Directorate of Internal Affairs trying to find out anything about that detained person. I was on news duty so I wrote to him, 'Gena, what's happening? Tell me for a note.' And so he was there, near the district directorate and gave me pure facts absolutely calmly, without emotions: that many people, an officer said that.
Gena can assess the situation as is, with no drama. Not even once have I heard him complaining to anyone about circumstances. It's even impossible to collect a parcel for him properly—he doesn't ask for anything. Instead of saying what he needs Gena says what he definitely doesn't need!
His latest letters seemed sad to me, but still, 'I'm OK', 'Life goes on in due prison course', 'We enjoy small things when we can'. And the main one, 'I hope they remember me outside :).'
«Andrei Nikolaevich, shut up, please»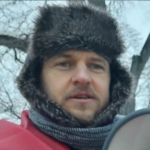 Aliaksandr Kuvshinau
Gennadiy's friend
Gena and I have been friends since childhood: we went to the 1st grade together and graduated from the 11th grade, in the information and mathematics class. Gena was considered an expert in computer science at school before it became mainstream.
But despite Gena graduating from BSUIR [Belarusian State University of Informatics and Radioelectronics] after graduating from the specialised class he chose journalism, not IT. Long back in 2000, we created our first website kidalovka.narod.ru telling how to avoid becoming the victim of a scam. Gena could not stand aside when he saw injustice. This feature of his character manifested itself in his work as a journalist.
Gena is capable of creating an interesting, I would even say unique atmosphere around himself, full of creativity, subculture. And even though many people know him as a 'writing' journalist, he is also a great photographer, he draws well.
He is the soul of the party, he remembers all the stories from the past, he can tell them in such a way you would listen to them with pleasure for the 10th time and laugh. Besides, all of his friends know that he knows his way around wine and plays the guitar brilliantly. That's why I am certain this imprisonment would not break him but make him much stronger, add to his store of tales which we would listen to when we gather around a fire in Viazynka where he has a dacha.
We have a group for news exchange where we discuss everything about Gennadiy, share excerpts from his letters which manage to reach us. From the messages we pass and receive through the lawyers and from his letters we see that he remained the same joyful Gena, created his unique image even there and is holding on despite all the difficulties he has to overcome.
Beds in Belarusian prisons are not really suitable for tall people, such as Gena, but he can get used to it. I remember once on a trip he fell asleep in a tent with his long legs outside for almost half a meter. He woke up in the morning feeling someone was 'sawing' his legs off. It was a joke, of course and everybody laughed. But Gena tried to fit into the tent after that.
Here is another story: once we were writing something in the English lesson and it was dark in the classroom. Gena asked the teacher to switch on the light and addressed him in Russian. The teacher said, 'I don't understand, say it in English.' Gena, being a true computer guy, decided to refer to the Windows 95 terminology where you need to press the shut down button to turn the computer off. He made a logical conclusion and said to the teacher, 'Andrei Nikolaevich, shut up, please.' I told this story at our English language graduation exam and I still recall it sometimes and laugh and I'm still not sure whether Gena did it unintentionally.
Humour is everything to him. It helps him in many difficult situations, it will help now.
«Game for anything and just as easy to communicate with»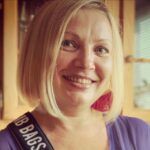 Natalia Krivets
journalist
In spring 2008, my friends started an Internet project about cars and were looking for journalists good at the topic. Some of my colleagues suggested Gena, that's how we met. He has a simple style and highly valuable qualities for a journalist, curiosity and creativity. In 2009 the project stopped due to the crisis and we—I mean Komsomolskaya Pravda—needed journalists who could acquire information and work with it. Gena could do this very well and found himself a place on our team.
He is game for anything and is just as easy to communicate with. He has a healthy bit of skepticism and a good sense of humour. He worked from home even before the pandemic and we saw each other a couple of times a week. When Gena was at the office he liked to talk to people and often groaned about everyone working and talking to him.
Gena has always done 'first-hands' brilliantly. There was the 'First-hand experience' section in Komsomolskaya Pravda. I remember we sent him on a raid to Minsk casinos. It was about ten years ago, just after the new rules of attending gambling establishments were enforced. The point was that a gambler could go to a casino or a gambling club and make a written statement about himself: I'm a gambler, please, don't let me in. His data would be added to the common database of all the gambling establishments and he would be denied entry.
Gena played a gambler wonderfully. When he told us how he visited 15 casinos and gambling clubs within a night and how they met him there, in his brown chucks, we laughed our heads off. He is a great storyteller.
Our correspondence goes one way now: I send him letters but haven't received any from him.
«I could never dream of something like this happening in my city, in my country». Gennadiy Mozheiko told about the night of August 11-12, 2020
«Not many people know Gena is a radio amateur»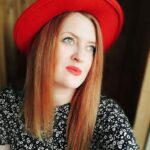 Tatiana (Red)
Gennadiy's friend
Gena and I met in 2012 on Facebook. It was the time when the electric transport design movement was emerging in Belarus, as well as one of the most mysterious projects, Yo-mobil. Electric cars are Gena's passion. And being a true journalist he managed to find me. I worked on a project and couldn't help Gena due to the non-disclosure agreement.
Yet we continued to communicate via Facebook. Yo-mobil disrupted, I moved to other projects and Gena was still writing about the things moving our life forward: technology, electronics. Once I met our mutual acquaintance at some party and it turned out Gena and I lived in the neighbouring buildings! So our communication moved outside the social network and became offline.
Not many people know Gena is a radio amateur. We used to talk about resistors, transistors, etc. But I'm in micro electronics and he speaks from the point of daily use, so I often outraged at how he could not know certain details. Gena is always interested in something, he tries to get to the bottom of the topic, sometimes starting from scratch, to present it to ordinary people.
I haven't received any letters from him; I write to him about the progress in the world of electronics, that it would be impossible soon to find a 1 Mohm resistor.
---
15 красавіка 2022 года
Terms and conditions
Partial or full reprint is permitted subject to following terms of use.
An active direct hyperlink to the original publication is required. The link must be placed in the header of the reprinted material, in the lead or the first paragraph.
Reprints, whether in full or in part, must not make changes to the text, titles, or copyrighted photographs.
When reprinting materials from this page, attribution must be given to the Press Club Belarus "Press under Pressure" project, collecting evidence of repression against independent media and journalists in Belarus.